As your dog trainer I want to support you on your journey to building the best relationship with your dog. There's nothing more satisfying for me than a success story - whether that's the transition from new puppy to mature adult, anxious rescue dog to chilled best friend, or just a simple 1-2-1 training session to solve a minor issue. I want to help!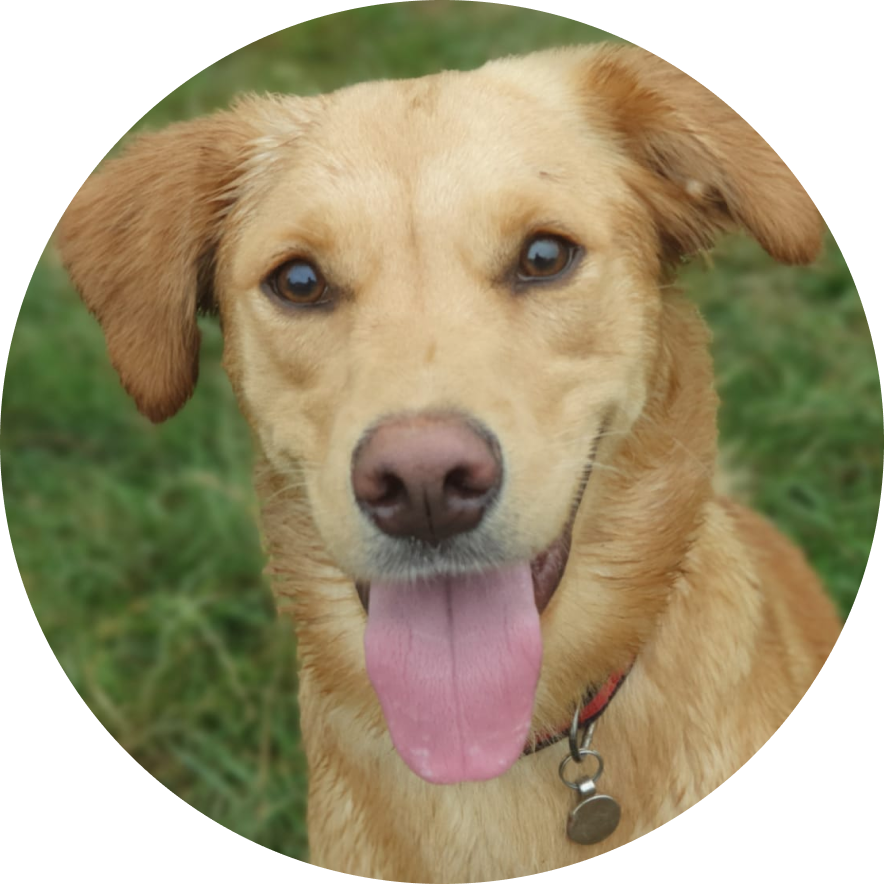 Passionate about training
My passion for dog training, behaviour modification and group classes has been built upon with the help of The Institute of Modern Dog Trainers who awarded me a full membership, and continue to support me with further education. Other distinguished dog trainers who have helped to develop my knowledge are Dr. Robert Hewings, Chirag Patel, Grisha Stewart, Sarah Fisher, Karen Pryor and Ken Ramirez.
BOOK A CONSULTATION NOW
Accredited Education and Qualifications
All my education has been based on force free, scientifically proven methods using positive reinforcement to develop the most responsive, confident and happy dog.
IMDT Full MemberIMDT (Institute of Modern Dog Trainers) Career as a Dog Trainer- Perfect Puppy- Canine Aggression and Rehabilitation- Practical Instructor- Impulse Control- Canine Body Language- Foundation to Advanced Exercises.
IMDT BehaviourResource Guarding- Separation Anxiety- Noise Sensitivity and Phobias- Canine Cognitive Dysfunction- Behaviour Case Studies.
Open College NetworkLevel III - Principles of Dog Training & Behaviour
UK College of Scent DogsAccredited Scent Instructor
Dog First AidCompliant with the Veterinary Surgeons Act 1996
Member of the UK Dog Behaviour & Training Charter
Member of the Pet Professional Network
Member of Bark.com (Certificate of Excellence 2020)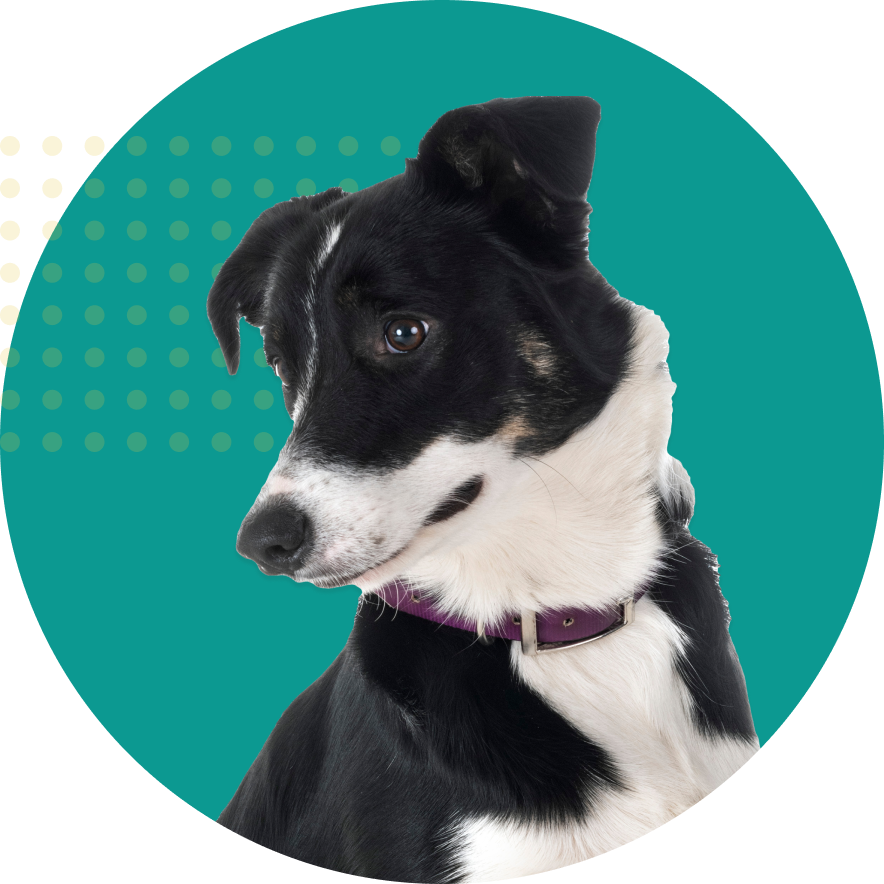 my experience
My experience of training dogs includes a wide variety of breeds, backgrounds, ages and needs. Being a proud owner of some wonderful rescue dogs myself, Yogi the Bosnian street dog and now Barley the Romanian rescue, I feel I have been privileged to have learnt so much about their needs to be able to live happily in the human society.
Please feel free to have a browse through my reviews and hopefully I'll speak to you soon!
BOOK A CONSULTATION NOW
---
---

Professional & ethical dog training for all.
A well trained dog is crucial for a happy pet/owner relationship and Yogi's Dog Training gets positive results! But don't just take our word for it, read what some of our lovely clients are saying about us below.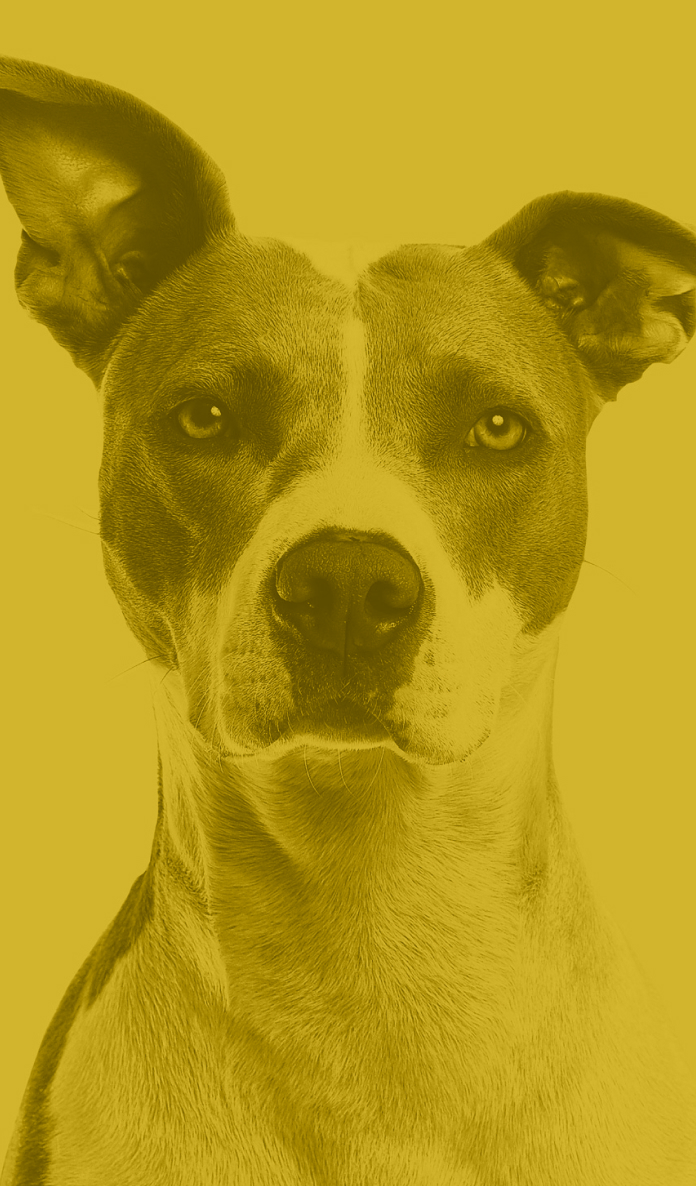 what our dogs & owners say
We have a very boisterous Rhodesian ridgeback cross Labrador who I was finding difficult to train... Then I found Vicky who quite frankly is a dog whisperer in my opinion, as with our 121 sessions Pumba is actually now listening to me and I am following all the advice Vicky is giving me and we have improved so much in only two sessions. Pumba is now becoming a pleasure to walk as before he was pulling on the lead and running off after every dog he met ! Vicky also gave me so many tips on treats ,leads,harnesses so much more than training. Pumba is not a puppy so I was amazed at how quickly Vicky worked him out and how to get Pumba back on track !
Julie Evans
Vicky is completely amazing! She has taken us through the early puppy days with a home visit that ensured we got off to a great start with our cockerpoo. We then made great friends and made further strides in our training at the classes and since Vicky has been on hand to always offer very knowledgeable and expert advice as our dog grows up so that we can provide the best home and the most fun environment for our puppy. We wouldn't know what to do without Yogi's Dog Training.
Ellie Harrington
I cannot recommend Vicky and Yogi's dog training enough. We have had one on one sessions and been a member of the puppy squad, both have been totally invaluable. We now have a dog who has great recall, walks to heel and is a really happy and content pup. She has had the best start and it's down to Vicky's expert advice and care. You can just tell that Vicky absolutely loves all dogs and they love her right back. She has given us such confidence to give our girl the best. Don't hesitate you won't regret learning under such a compassionate trainer. This was our walk on Saturday and it was such a joyful experience, all thanks to Vicky. Thank you so much Vicky we can't wait to see you in the new year for the teen squad.
Jessica Coyston
Vicky has been fabulous with our 4 year old rescue greyhound. Retired greyhounds can be anxious and unused to houses, cars, bikes and especially other dogs. Vicky really quickly showed us how to calm and connect with him. It's not an easy fix but we are already seeing the difference. Thank you so much.
Zoe Willment
I couldn't recommend Vicky enough. She was so helpful and supportive whilst learning how to train my spaniel puppy. The puppy classes Vicky runs are great, they are informative, social and I've noticed such a difference in my dog since. Thank you Vicky!
Lauren Brooks
We can't thank Vicky enough for the guidance she has given us with our new puppy Ginny. We really needed support with recall, lead walking and barking. Vicky was thorough and spent dedicated time with us to understand Ginny's routine and lifestyle to tailor guidance to our situation. We have taken away so much from just 2 visits with Vicky. We even have a healthier pup (with loads more energy!) after establishing more nutritious meal options were available. Vicky is kind, knowledgeable and professional, and clearly devoted to dogs. Ginny absolutely loved her, and we are so grateful to have had her help. We'd highly recommend Vicky to anyone!
Steve McCartney
Victoria is a professional, reliable and loving dog trainer. She have very good positive and calm approach to any kind of dog and any person. I think that the main thing that impressed me is fact that she is "training" owners not dogs really as the consistency and hard work of the owners are the most important parts of any training. I must say without her guidance and eye opening knowledge I wouldn't be able to understand my doggo and make him happy! Well deserved 5 stars! Would recommend to anyone.
Ania Wachowicz
Vicky is an amazing teacher for positive dog training. She has taught us so much about how to keep our lively Aussie pup calm and attentive on close lead walks, on the training lead and off-lead. He's like a different dog now.
Ben Sales
Getting my first dog as an adult suddenly seemed daunting so I knew I needed a bit of help. A friend recommended Yogi's and so I called Victoria who straight away put me at ease. I wanted to have a few 1:1 sessions first rather than a whole school setting. She was really flexible and came to my house, I wanted to talk through the basics and get some guidance/reassurance that I was on the right path. You can read things in a book but she showed me how to bond and connect wth my puppy by playing games and building up to recall training. It was all so positive and fun, my daughters joined a session also, we worked indoors, outdoors and also in the park, I liked the flexibility. Rosie did so well that we then joined the 'puppy squad' sessions which were fantastic. We worked on many of the training/agility techniques but it's a great puppy social too. Definitely recommend.
Angela Shaw
I cannot recommend Yogi's dog training enough, Vicky is so kind and lovely!! I needed some help with my 1yr yorkie cross, Wally as he was scared of dogs and some people. Vicky came to my home and Wally was very happy to meet her (the treats were a bonus!) and gave me amazing advice on how I can help my little man! Really happy that my fears and concerns were listened to as well!!
Hannah Williams
Vicky was absolutely fantastic - we had our first hour and a half over a zoom call to and got some fantastic training tips for Teddy our 3 month old Whippet as well as ways to ensure we successfully integrated Mango, a mini Dachshund pup, who was arriving the next day. Organising a follow up session and I couldn't recommend more!
Ralph Harris-Brown
We booked our first session for an hour and a half and did this via zoom and it was brilliant. We got so many useful tips and training techniques and Vicky really put our minds at rest. We've booked another session for next week. Thanks so much
Rachel Flower
Due to Covid-19, Victoria and I met through Zoom to discuss some of Bianca's behavioural problems. Not meeting my dog in person was quite ok since she has had experience with street dogs and could understand my descriptions. The advice and explanations she gave helped me better understand Bianca's behaviour but also reinforced my bond with her. I feel more confident and I look forward to training her everyday. She also responded to other questions by email with helpful information. I will certainly be calling her again!
Ottavia Guicciardini
Vicky was so thoughtful, kind and really tuned into what my dog needed. Our 1 to 1 session was so incredibly helpful and I would highly recommend Vickys services. Wish I'd known her months ago!
Kathryn Larkham
Wow! Vicky is AMAZING! I was recommended Vicky by our vet and I had no idea what to expect. I felt nervous and clueless over what to do with a new pup. From the moment I met Vicky, I felt reassured that everything was going to be ok. My puppy Chester was incredibly anxious and fearful of cars... so much so that it was an effort just to get him out of the house for a walk. Walking down our short road took a good 20 mins! Vicky was very calming for us all as a family and gave us practical tips for helping Chester to build his confidence... not just with cars but also in himself. As a result Chester became happier and more trusting of us. After a few weeks, we have eventually cracked the walking and he now loves his time out of the house walking on the roads by cars before reaching his open space to go off the lead. He is like another dog! Vicky taught me some tricks to help Chester respond to recall and it worked straight away when out and about off the lead. I am so thrilled! Thank you so much Vicky for everything you have done for us. We could not have trusted you more.
Als Thompson
I'd only had Max a fortnight when I first met Vic (over Zoom). He was generally a good dog in the house but so nervous when we were out. I'd been told by the vet, and read it in countless articles, that I needed to 'socialise' him. I religiously took him out for a few short walks a day, walks neither of us seemed to enjoy - he went berserk when he saw another dog or human and I struggled to control him. It didn't feel right but I knew no different. Vic was so lovely right from the off - so calm, so understanding, and so knowledgeable. All of her advice made so much sense, and although I know training is a process, not an event, I've already seen some small positive changes that we're looking forward to building upon. I'm so thankful to Vic for her time, her enthusiasm and her advice. Highly recommended!
Kathy Howard
I thought I owned a Labrador but it turns out he is a Rhodesian ridgeback! I reached the point where I was dreading walking him ...but then along came Vicky and even after 2 sessions he is so much better ! He's not a puppy but a big strong dog and I was amazed at how she calmed him down . A very happy owner of Pumba!
Jules Evans
Just had a brilliant first zoom session with Vicky and our springer spaniel puppy. Learnt so many good tricks and games to keep her stimulated and engaged. Worked really well in a zoom format. So worth it and looking forward to the next one!!
Verity Ambler
Vicky was absolutely brilliant with our rescue boy, addressing lead walking with some great engagement games and giving us so many tips to keep his brain busy. We feel so much more bonded to him now and walking and recall have fallen into place! We'll definitely continue to work with Vicky who was so personable and a great teacher to us and our pup!
Emma Bee
I cannot recommend or thank Vicky enough. She has been a huge help and influence on Ralph's training. With two home visits and a six week training course, Ralph has come on leaps and bounds. My other half and I felt so comfortable and confident after the home visits which made training seem alot easier especially in the early days. Thank you Vicky, I look forward to further training and advice for our boy.
Lauren Cutts
Can't recommend Vicky enough! My loveable rescue lab was sacked by his dog walker for bad behaviour. The basic bad habits of pulling on the lead, selective hearing, over-excitement and jumping up. Although at home the majority of those habits didn't happen when with family members. Whenever we have a guest the excitement levels go through the roof! We thought we'd cracked it but sadly we hadn't! That's when I called Vicky! She came to oour home and experienced the full force of Bronson's excitement! She gave us loads of homework and after two sessions we made our first public outing in a busy park! I was so nervous. Vicky was incredible! And so was Bronson! I was so proud! All her advice came into play and worked! There is still a long way to go but I am so proud of how far Bronson has come in such a short time with Vicky. Never in a million years did I think I'd be able to walk my giant excitable lab in a busy park and have any control. Thanks to Vicky we did. She's given me confidence in the abilities of my lovable rescue! Thank you!
Lottie Bowyer
---